Fashion-Leader Tuesday! x Chole Norgaard
You have seen her on the runway, you have seen her on magazines and billboards but, where you'll catch her is on a long board in Venice Beach. Wild child, Chole Norgaard has been shaping young minds with her radical tuneage as well as modeling all over the world. She finds her free spirit to be kick ass and it seems to be treating her well. Just about every week I see a new photo posted on Instagram by Chloe with different hair color and photos of her latests adventures. She's mostly known for her rainbow like hair and crazy expressions, because of her sporadic behavior she's able to stay creative, colorful and honest. What makes Chole special isn't her look but her outlook on life, she sees the world as her oyster and she's not afraid to cover the whole world in radical vibes, endless inspiration and love. This is something she has become within many years of being in the rave scene as well as having odd interest. There's nothing new that can scare her and there isn't a place in the galaxy that she doesn't want to travel to. Many girls can look up to Chole for guidance and acceptance therefore, making her this week's Fashion-Leader!
Check out Chole Norgaard new jewelry campaign ad for The 2 Bandits, here!
❤
xoxo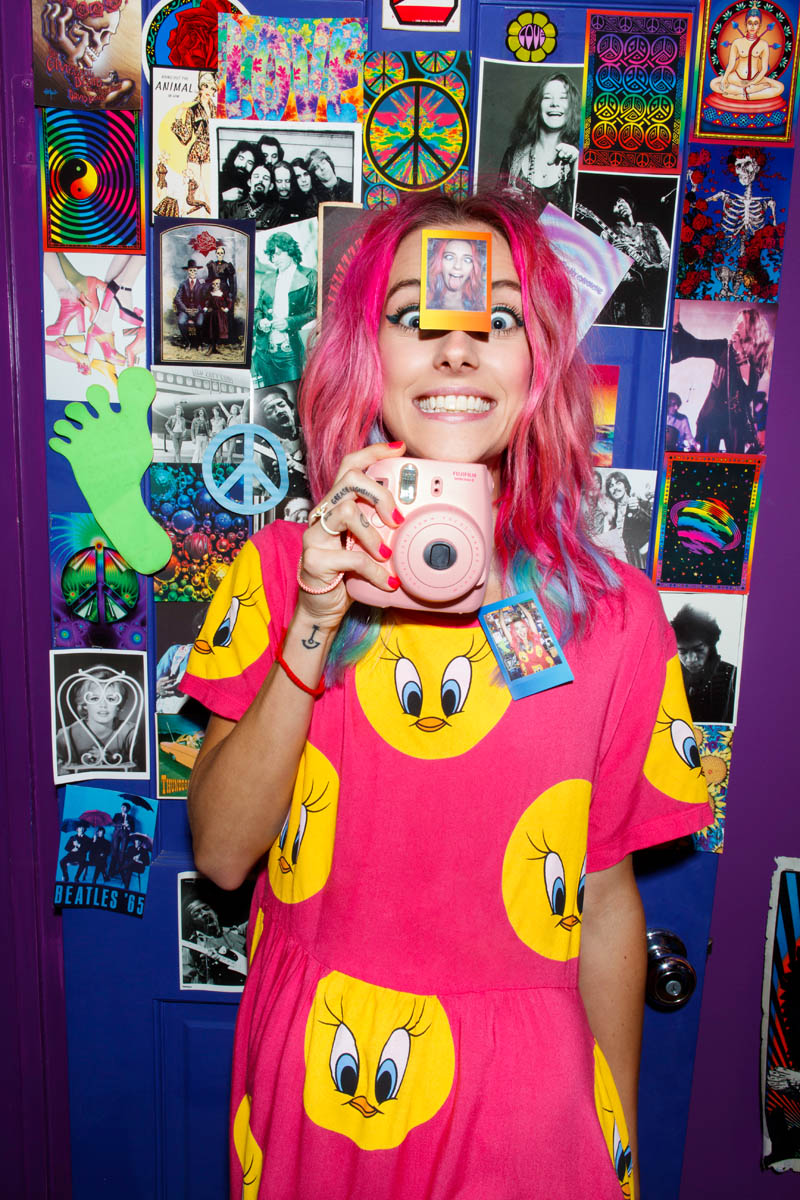 You'll
♥
Loading related posts from sailthru...